DENT FAMILY RODEO HISTORY

The Dent Family rodeo history actually started back in the early 1930's when Chuck Dent joined up with several wild west shows and circus's trick riding, trick roping, roman riding and doing anything else that needed to be done that concerned horses. In the 30's he also started working a few small rodeos. In 1938 he worked on the Parker and Watts circus with silent movie star Hoot Gibson. From 1943 to 1946 he worked on the Mescalaro Apache Indian Reservation cattle ranch and began competing in the ranch rodeos. He realized he could make more money by going to rodeos on a mostly full time basis than he could working cattle for ranchers. With 2 sons, Butch and Danny he contested while they performed trick riding. Danny also performed a brahma act after graduating from high school.. Chuck met Sparky, who began trick riding at rodeos in the late 40's in 1951. They had one son, Johnny, who also performed in the contract act business and contested in the timed events while his daughter, Torrie, competed in high school rodeo. All of the horses, ponies and brahma's were trained by family members. All of the family is now retired from rodeo.
Below you will find some examples of the rodeo history pages of each individual of the Dent Family: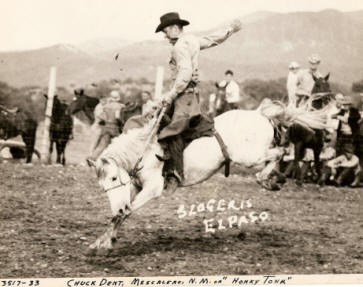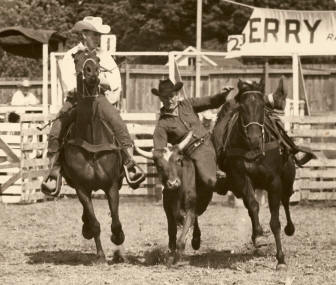 Chuck saddle bronc riding and steer wrestling.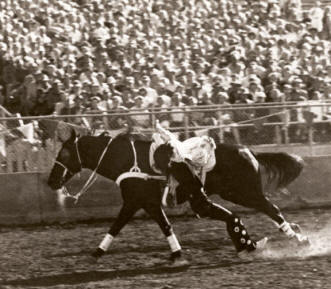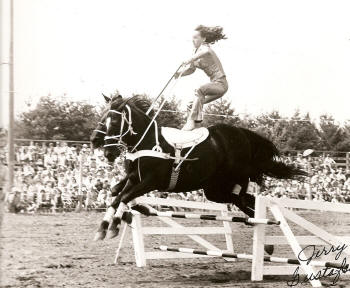 Sparky trick riding and roman riding.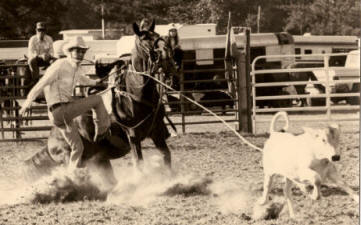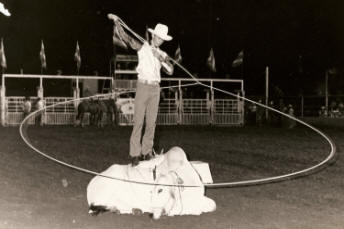 Johnny calf roping and performing with Freddy the brahma.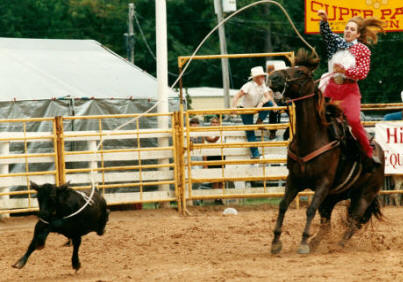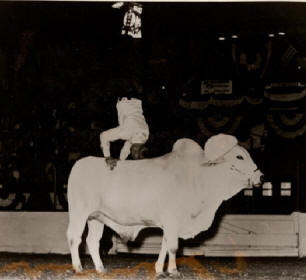 Torrie breakaway roping. Danny performing with Poncho the brahma.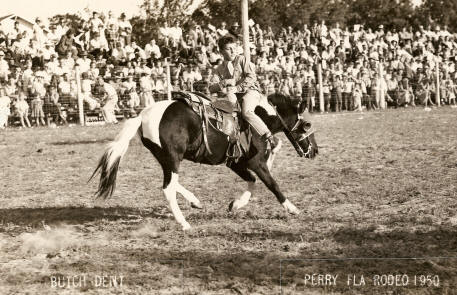 Butch trick riding.

If you want to share our site on your website or in e-mail just copy and paste the following banner:


This page created April 20, 2008